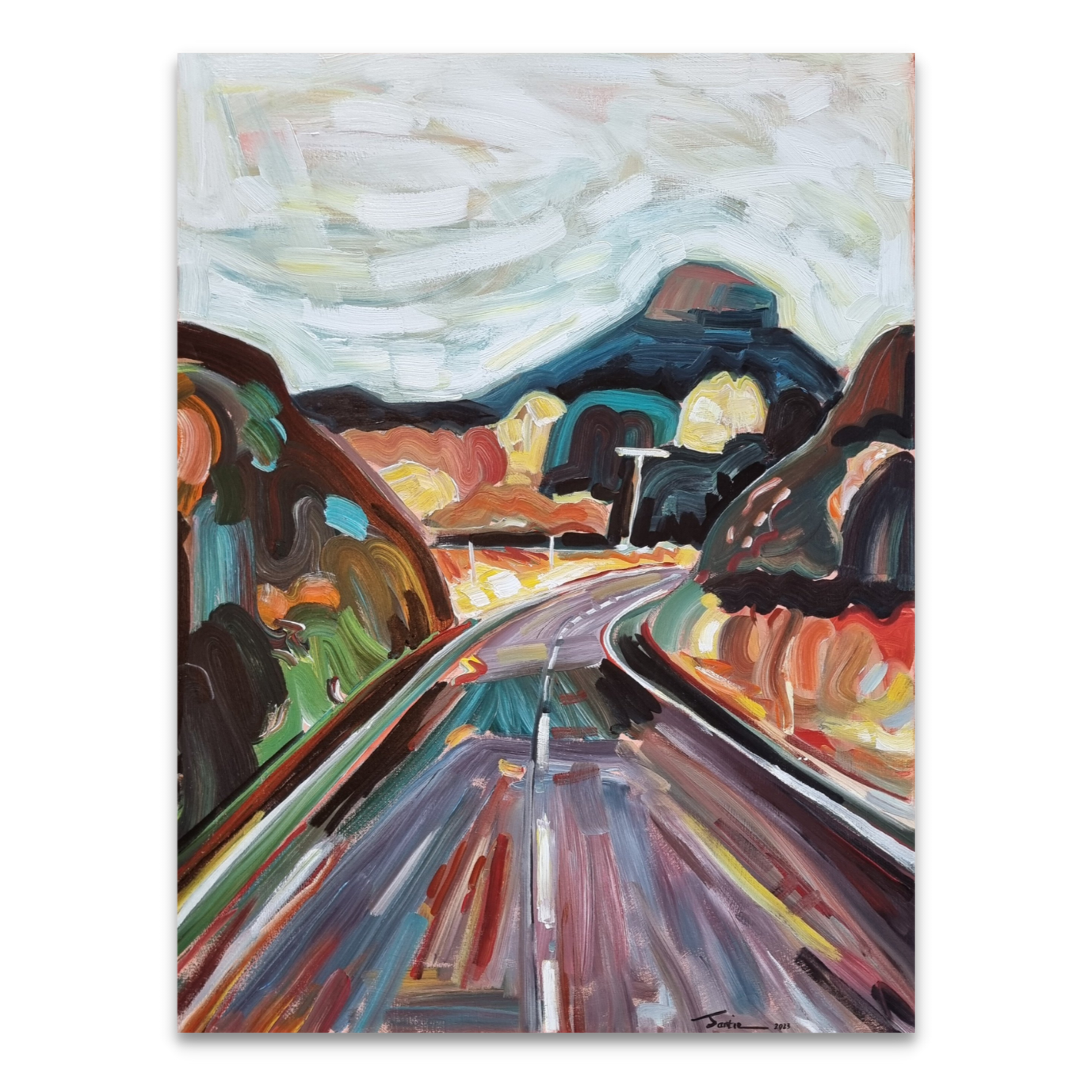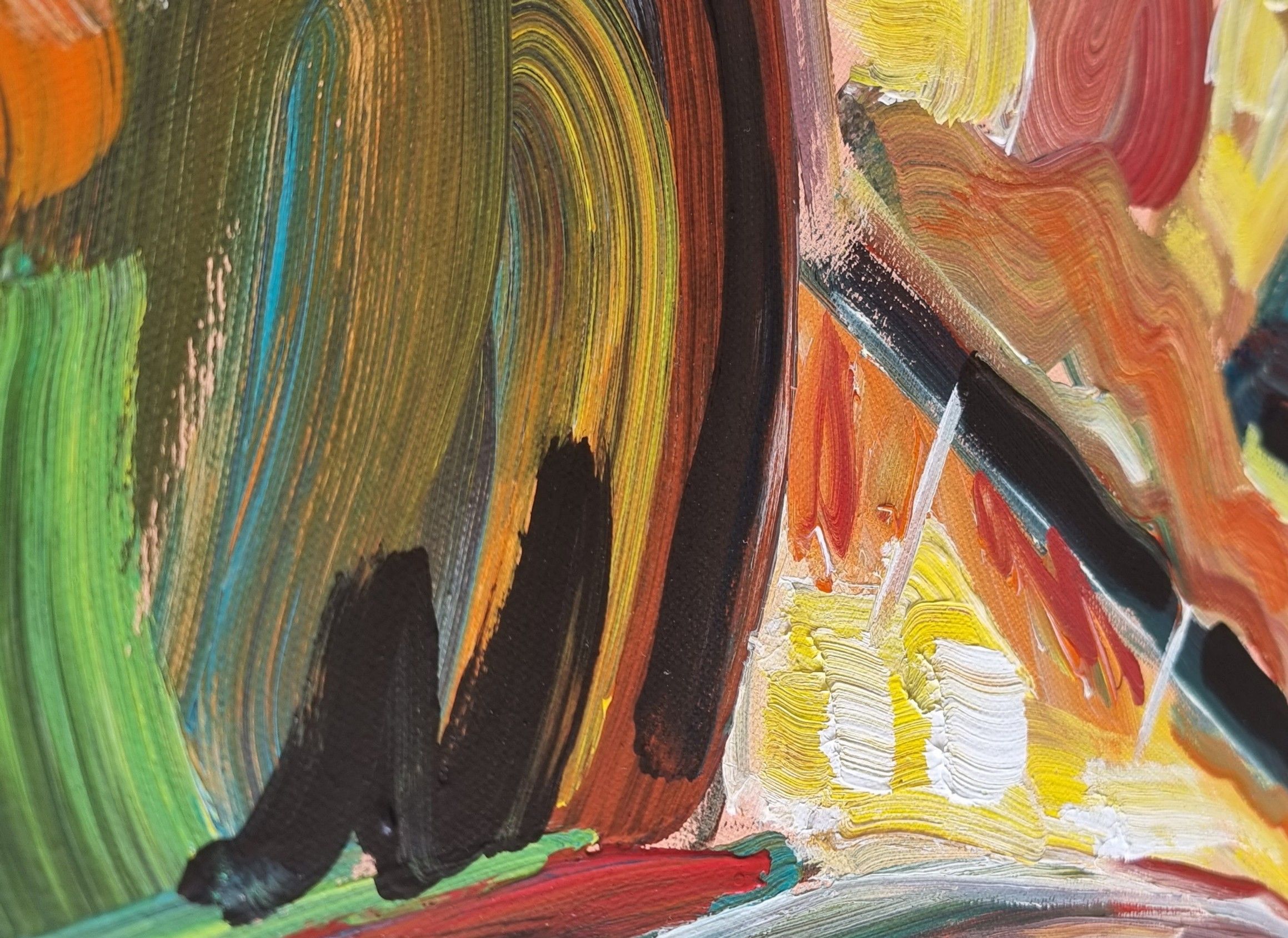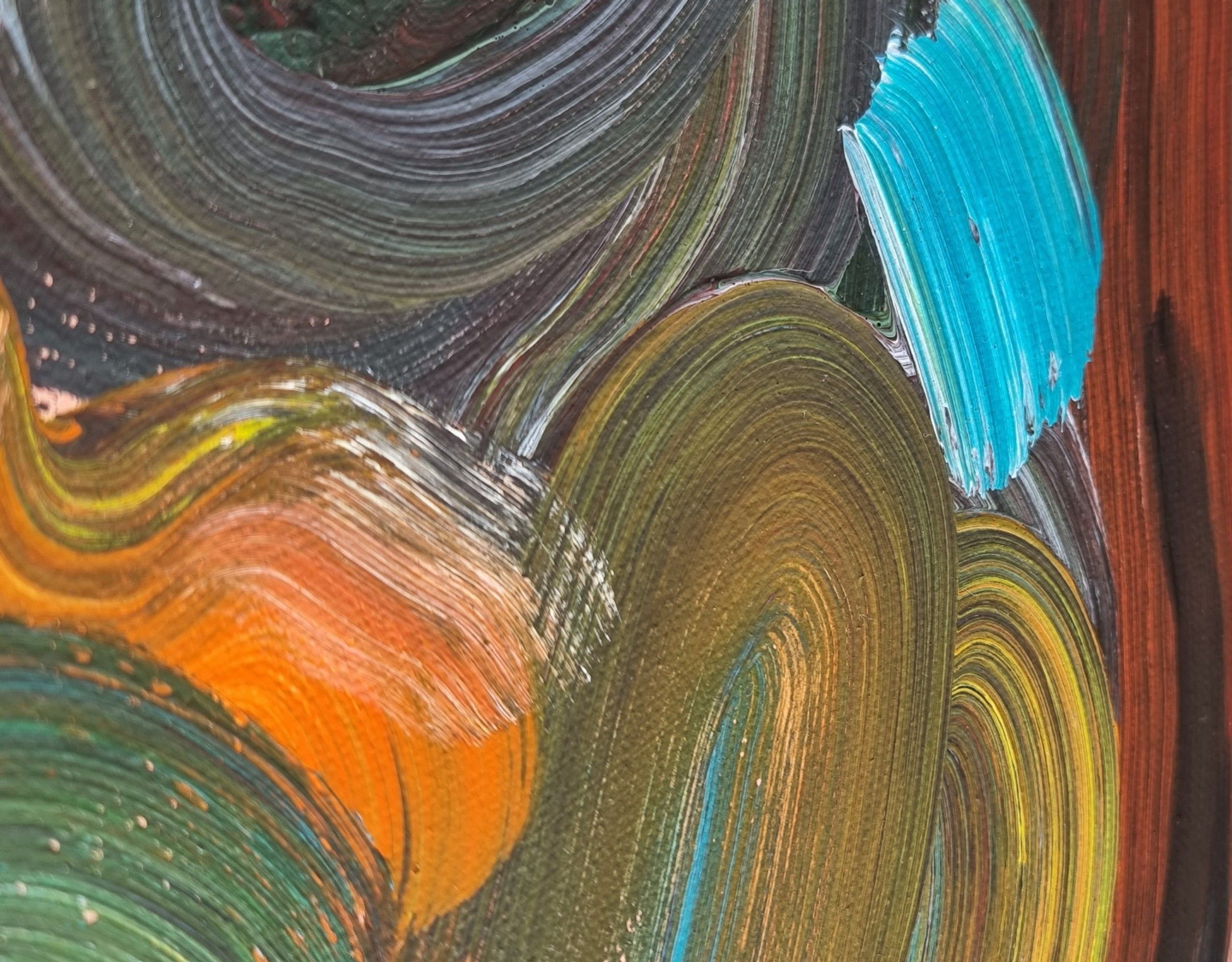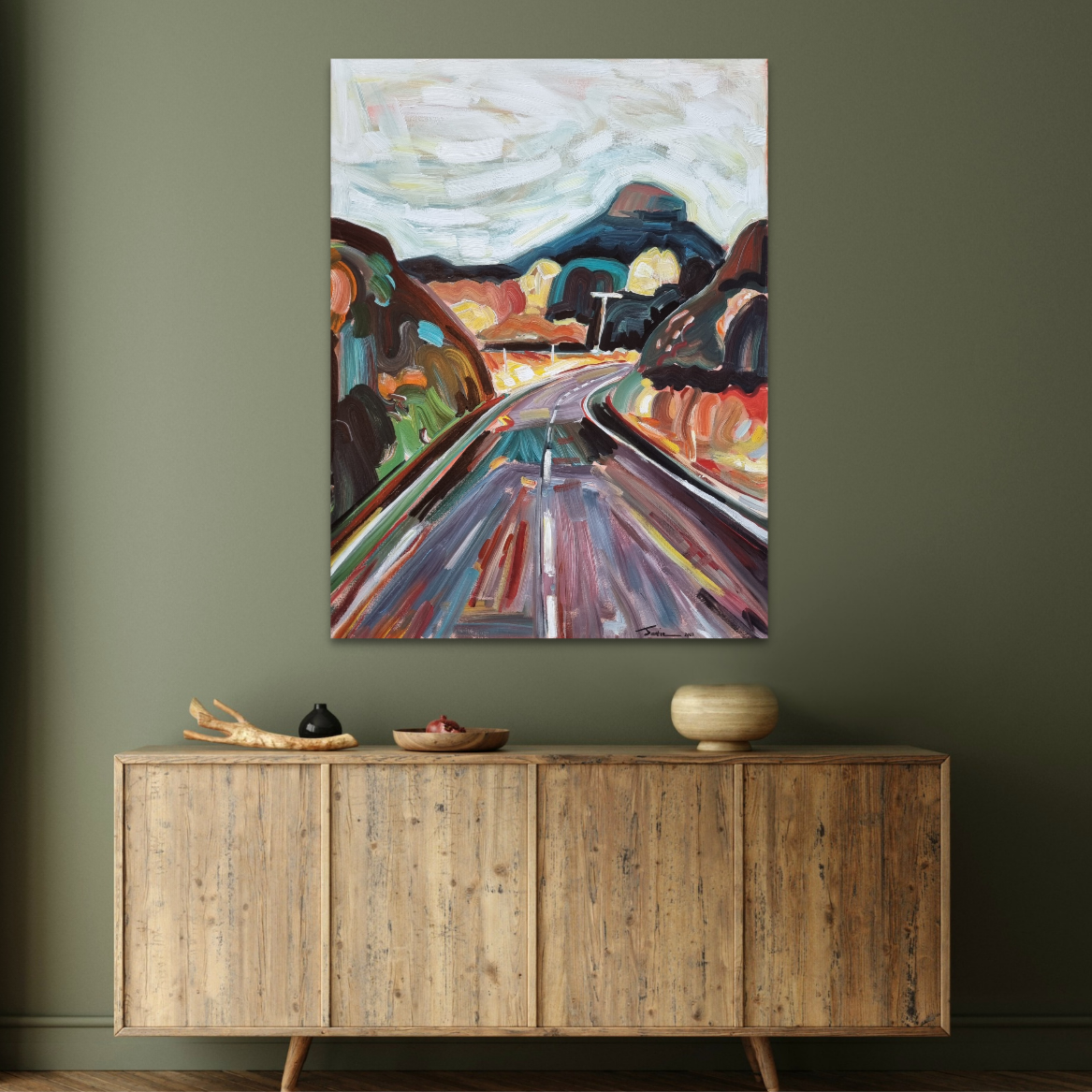 You can go your own way
Santie Cronje
$3,500.00
Available direct (Can be viewed at Deciduus and Santie Taupo)

"You can go your own way" by Santie Cronje. A vibrant original acrylic painting in loose gestural brush strokes giving the viewer a sense of freedom.
Even though the scene unfolding, is of a specific place, it suggests something more. A 'note to self' in a way. Sometimes we get caught up in our own rules and daily schedules of appointments and planning for future events. We forget to shut down the busy and just be. To wake up and plan for nothing but perhaps a joyride to nowhere and see what the day might bring. We can break our own rules and go our own way...
Canvas Size: (h)1010mm x (w)760mm, ready to hang
Medium: Acrylic on canvas
Signed: Yes
Please note: My landscape works are exclusive originals that will not be made into limited edition prints.
SKU: SC06-01-1