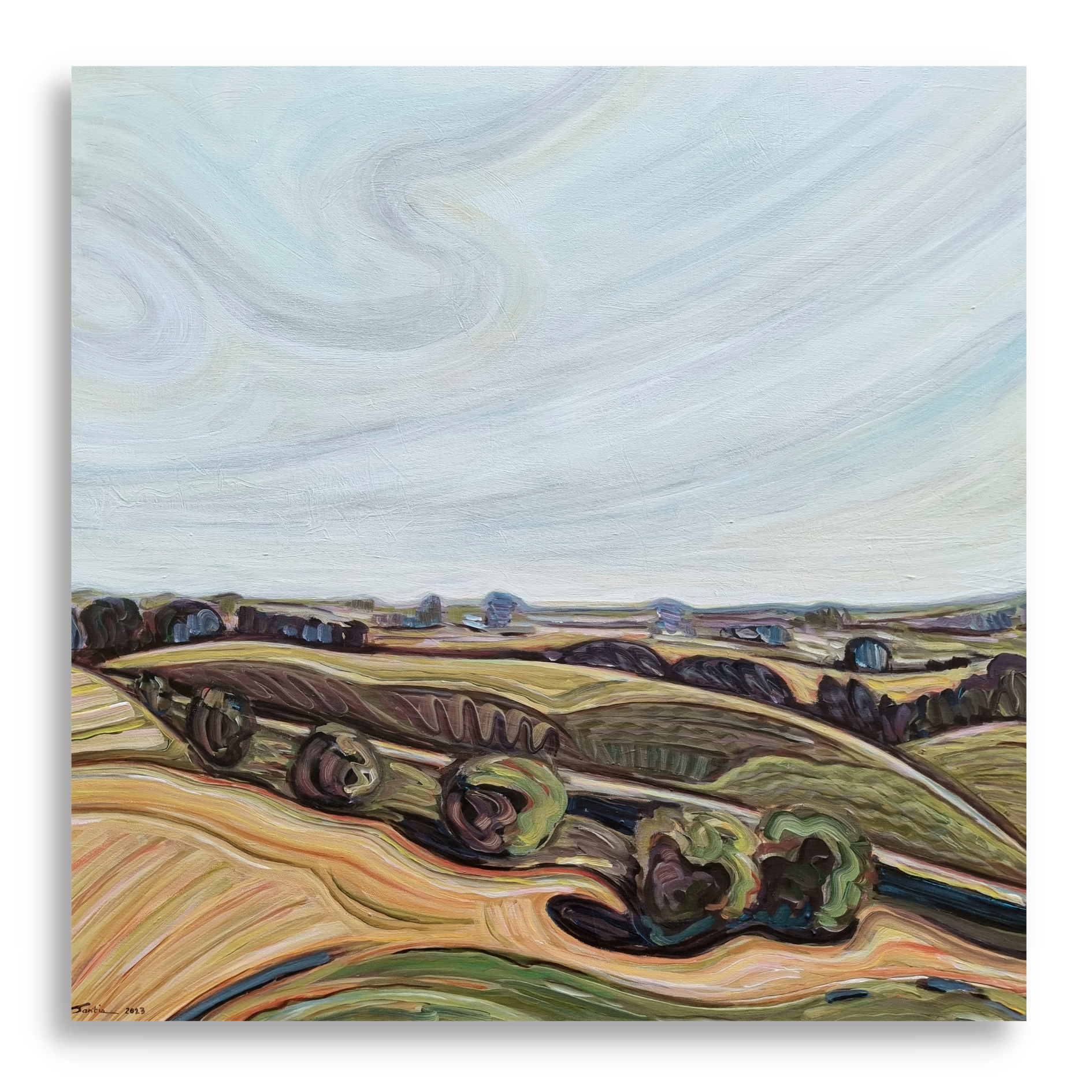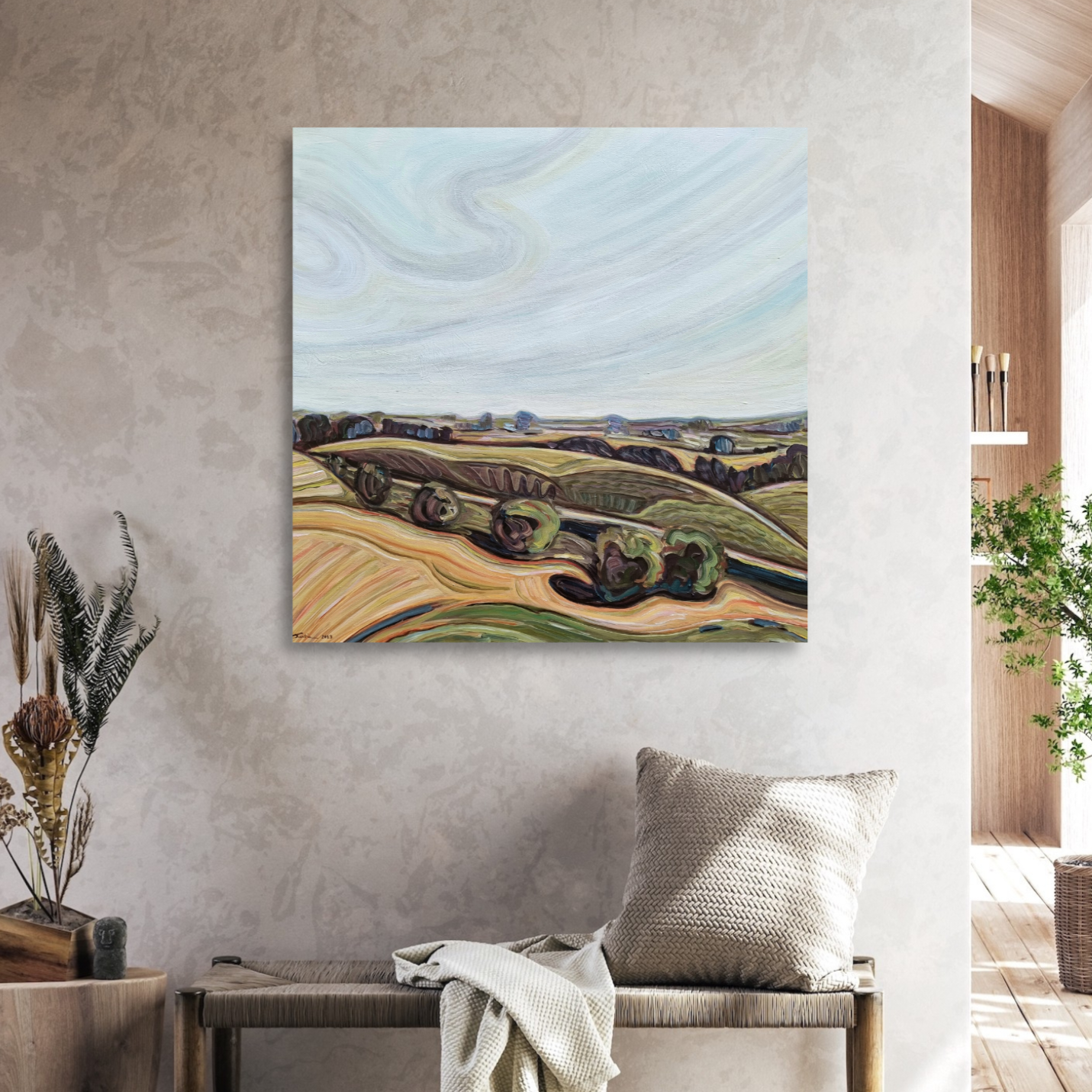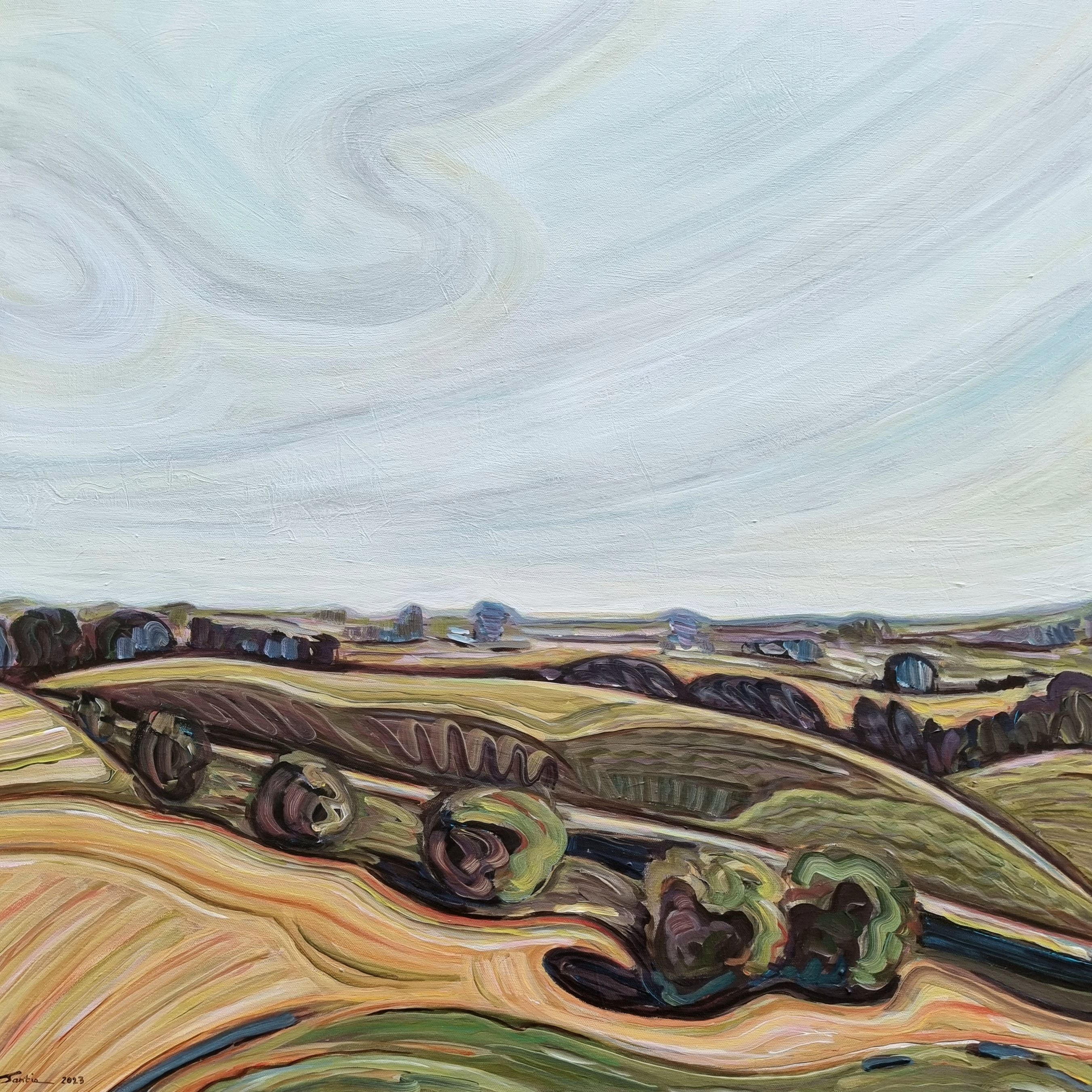 The Lay of the Land
Santie Cronje
$2,900.00
This Original Artwork is currently available from Inspirit Gallery,Tamahere.

"The Lay of the Land" Original Acrylic on stretched canvas.
A beautiful South Waikato landscape with warm tones that accentuates the contours and lines of freshly harvested fields.
Size: (w)760mm x (h)760mm, ready to hang.
Medium: Acrylic
Signed: Yes
Please note: My landscape works are exclusive originals that will not be made into limited edition prints.
SKU: SC20239-1-1